I know this from

sherxjinnie
:D
this looks fun ^^
so there's the result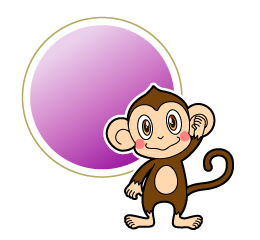 You are Purple Monkey who is a straight forward, cheerful and honest person.
You are not very emotional, but work hard and have been smart enough to do errands around home from early ages.
You are clever with your hands too.
You give an impression of being unpretentious, and you are rather short tempered who would carry out everything by yourself.
You set your goal too high, and sometimes experience frustrations in trying to achieve it.
( Moreee )